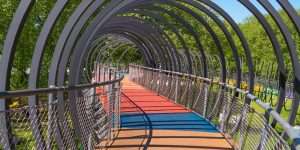 So, you need engineers and developers to sit up and take notice of your new technology, and then take action. How hard can that be?
Turns out, it's harder than you might think. Figuring out how to do things and what's best for their project is their job, and they're good at it. But those traits also make engineers a tough audience for B2B technology marketers.
If what you promote really is revolutionary, engineers will want to know all about it—how you came up with it and why no one else has, how it's been tested and proven, who else uses it, and with what results. Whether it's something brand new or an update, they want to understand what's involved in making the change from what they currently do and whether the effort will be worthwhile.
Despite their inventive nature, engineers are fundamentally risk averse. They have tight deadlines to meet product ship dates and are under intense pressure to make sure the product doesn't fail once it's released. That sets the bar high for marketers to convince them to try something new.
Here are five guidelines on how to market to engineers—and how not to.
Don't tell them what they already know
Telling them what they already know quickly convinces engineers that you don't understand them or their needs—it wastes their limited time. Marketers typically do this to set up customer needs before going into details on how the new technology meets the need, but engineers are already painfully clear on their challenges. Cut the intro down as much as you can and present a new perspective. Jump straight to what's new and interesting for them.
Let them make their own decisions
Engineers are experimental and analytical by nature. They don't want to be told what's best for them or how they should do things. Your job as a marketer is to give them what they need to make an informed decision. Provide facts (especially from reliable, neutral third parties), offer analysis, show examples—and give them space to come to their own conclusions. Pique their professional curiosity, and then let them ask for more.
Meet their need for data
Engineers often say they don't make buying decisions based on emotion, but on facts. I think they do both, but the emotion is more likely confidence, not vanity or trendiness. To feel confident, they need data presented in a way they can analyze, quantify, and cross-reference. Present the facts—preferably in multiple formats. Don't dumb things down for the execs either—if they manage engineers, they have similar information needs—and likely similar backgrounds.
Avoid hyperbole
Even if your product is unique and world-changing, that's not the way to start with engineers. Focus on the facts that back up those things rather than making sweeping statements. If the technology really is the first of its kind, explain why it wasn't possible before and why the world is ready for it now. Be clear about why the old way was the right approach in the past—and why your new technology offers them a better option now.
Help them become internal champions
Technology decisions are often made by groups, not individuals. And most engineers in decision-marking roles are more than technologists—they're also businesspeople. They have budgets and deadlines and colleagues—and yes, company politics—that they need to manage. As a marketer, you help them meet all those needs when you provide return-on-investment data, information on training costs and timeframes, opportunities for business gains, competitive advantage, and risk mitigation.
HCI can help
If you're looking for a B2B tech marketing agency to help connect you with engineers and developers, you're in the right place. At HCI, most of us come from engineering, science, math and related backgrounds, and we've spent most of our careers interacting with engineers. Get in touch and see what a difference that makes.